What social costs do you have in Denmark? What are the salary levels in Denmark? And how does the holiday regulation work in Denmark? Establishing a company or branch with employees in Denmark raises many questions. MyAdvisor helps you answer these questions and provides the HR consulting you need.
With more than 10 years of experience with HR consulting, I advise you on subjects related to everything within the HR-area. When you have questions about the total employer's cost, Danish employment legislation, pension, insurances, or other HR related topics, MyAdvisor is your consultant.
If Danish candidates inform you about Danish rules and regulations, I can help you verify what is correct. I bring facts, broad knowledge and experience to the table. I know what is right and wrong, and what is customary in Denmark. I also help companies with legal challenges in relation to HR and have competent legal advisors/lawyers in my immediate network.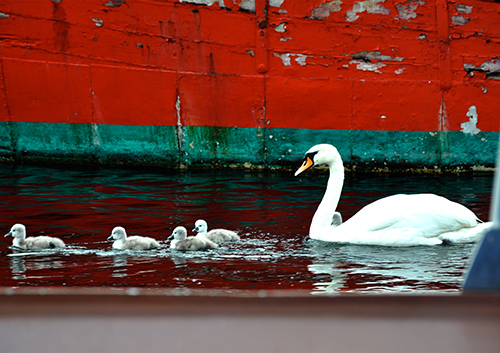 Consultancy in confidentiality
By choosing a competent Danish business partner from the start, you avoid the expenses of having too much to correct if things go wrong. A core value to MyAdvisor is a valuable collaboration with a focus on compliance with Danish legislation. And our mutual confidentiality guarantees that you can communicate in confidence about any issue you might have regarding your employees.
I ensure that your company is registered correctly before the first payroll, and that the employment contracts includes the right information including potential extra holidays and probation period. My extensive personal network provides knowledge and practical help on more complex and profound employee challenges.
If your employees need to travel, MyAdvisor offers consultancy on travel expense report, tax free allowance and other obligatory or optional subjects. I also ensure that personal information is stored in accordance with GDPR, and that the payroll process is clear, so the data flow is correct and according to legal requirements.
Focus on the HR challenges in your company
MyAdvisor has in-depth knowledge on Danish employment law, Danish market conditions, Danish custom, agreements, and other HR related topics. I provide you with knowledge-based consulting and show you how to move on from where you are. And when needed, I guide you to other relevant experts within the specific areas.
When collaborating with MyAdvisor, you obtain a broader knowledge and understanding of the Danish laws such as sickness rules, probation period, term of notice, and compensation. This is especially an advantage before hiring your first employee to avoid deplorable incidents and costly recruitment errors.
With HR consulting by MyAdvisor you get a clear overview of the HR rules relevant to your business. If you have already established your company in Denmark, you might also benefit from a HR review. This gives you a clear and contemporary picture of the challenges and possible advice how to potentially reorganize your HR and staff situation.
HR packages

Employment legislation, employer's costs, compensations & benefits and HR.

This package for instance include:
Review of employment contracts (not legally binding)
a. Review of contracts, termination clauses etc.
b. Review of salary slips
c. Overtime compensation and bonus agreements
Benefits review and analysis
a. Review of salary slips
b. Review of leave in addition to the Danish legislation
Review of pension scheme
Gross cost per employee
a. Social costs
HR review (not legally binding)
a. This includes points 1, 2 and 3
Salary during maternity leave